Feeding time for babies and young children is not only about getting the right nutrients, but it is also an opportunity for them to develop fine motor skills.  Fine motor skills involve the use of small muscles in the hands and fingers to carry out daily tasks such as grasping and manipulating.  These skills are essential for their daily activities such as writing, drawing, dressing themselves, and feeding as your child grows.  Parents can support their child's growth and development in this important area by providing appropriate utensils and encouraging self-feeding.
At Marcus & Marcus, we are dedicated to providing feeding utensils that cater to a child's developmental stage. Our designs are based on the toddler's different stages in mind, allowing them to learn and develop self-feeding skills as they grow, moving from one stage to the next according to their age and ability. Our utensils feature fun and playful characters that children will love, and we only use high-quality, safe materials. We are passionate about making mealtime a positive and empowering experience for children, and we are proud to be a part of your child's journey.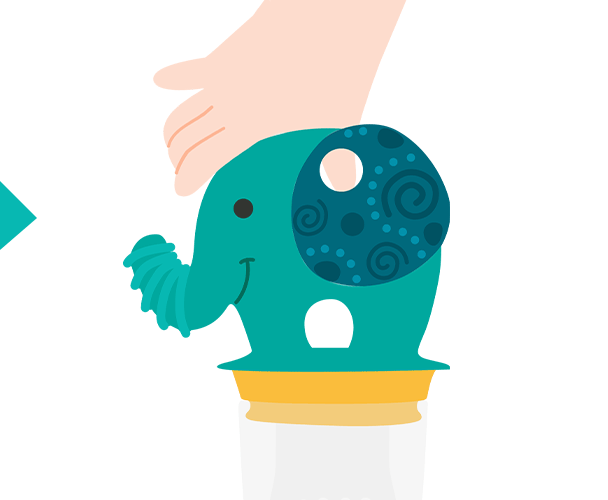 Between six and twelve months of age, infants continue to develop their fine motor skills and become more coordinated in their movements. They may start to pick up small objects with their fingers, use their hands to explore objects, and transfer objects from hand to hand.
And since it is also a good time to introduce solids to your baby where milk alone is no longer sufficient to support their nutritional needs, parents can make use of this opportunity to develop their fine motor skills through self-feeding.
The American Academy of Pediatrics recommends introducing solid foods to babies between four and six months of age or wait until your baby is showing signs that they are ready for solids.
Marcus & Marcus Self Feeder N'Pop is an excellent tool for introducing your baby to new foods and textures.  They are designed to allow babies to explore and taste different flavors without the risk of choking on larger pieces.
So fill up with soft fruits like bananas, peaches, and avocados, as well as cooked vegetables like carrots and sweet potatoes.  As they grasp and manipulate the feeder, they are strengthening the muscles in their hands and fingers.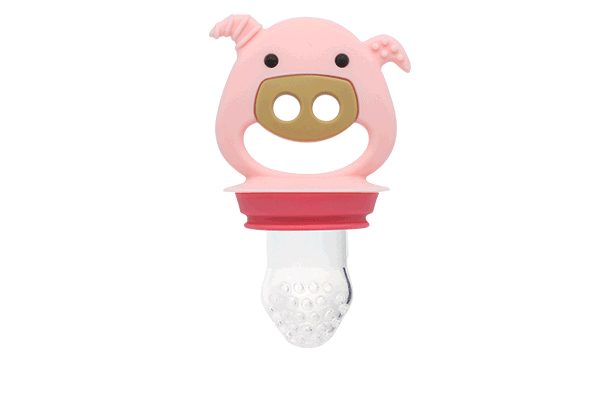 The self feeder n'pop is designed with 3 functions in 1.
In addition to being a feeder, the handle can also be used as a teether with different built-in sensories that allow babies to massage their gums and soothe their teething pain.
Buy It Now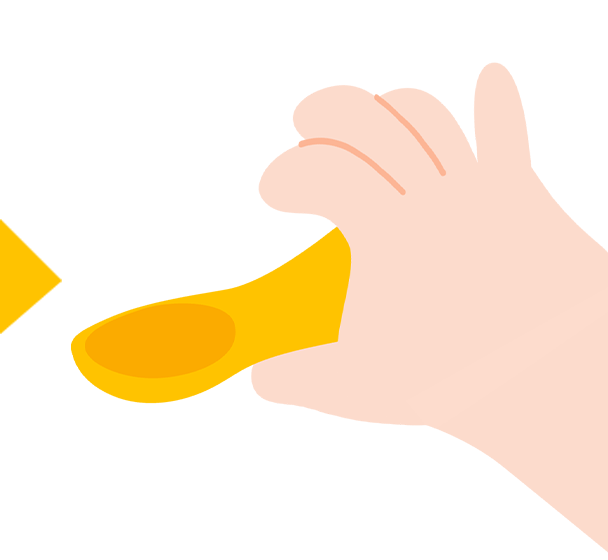 As babies grow and develop, they become more skilled at manipulating objects with their hands and so are their ability to feed themselves.  During this stage, parents can introduce their toddlers the first self feeding cutlery with Marcus & Marcus silicone palm grasp fork and spoon set. 
The unique design of these utensils features an egg shaped handle that fits comfortably in a baby's palm, making it easier for them to grip and use.  Both fork and spoon are made of soft, food grade silicone material which is gentle on the toddler's delicate gums and teeth.
Buy It Now
When the little ones become more comfortable with a variety of food textures, they can start using cutlery made of stainless steel. It's important to note that the cutlery should have no sharp edges, especially when it comes to the fork.
Same as the silicone version, Marcus & Marcus palm grasp spoon & fork set is ergonomically designed to encourage your child's palmar grasp skills.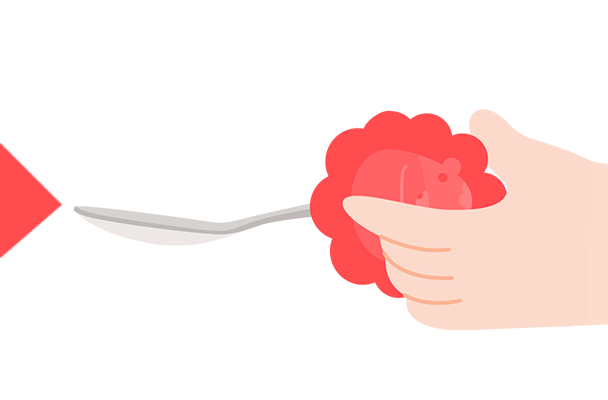 Their fingers will intuitively curl inwards to grasp the short and stout handle, making it easy to hold and use.  As your child continues to develop more precise control of their thumb and forefingers, they will eventually graduate to the pincer grip.
As the first of its kind, Marcus & Marcus pioneered the patented design of the Palm Grasp Spoon & Fork Set specially for children.  The distinctive handle is shortened intentionally and turned 90 so it does not lie flat and, instead, runs parallel with the utensils.
Buy It Now
As a result, the Palm Grasp Spoon & Fork fits comfortably in their palms, and instead of twisting their hands, your child's grasp will naturally orient the utensils upwards to feed themselves at the correct angle.  Additionally, our utensils are designed with no sharp edges to protect your little ones' tender gums.  This allows them to practice self-feeding safely as a vital part of their overall development.  Children can improve their hand-eye coordination and perfect their grasps through utensils to practice their finger dexterity.  Mastering these skills early on better prepares them for activities that require precision like writing later in life.
Since its release, our revolutionary design has been recognized with awards by global magazines and organizations.  As a trusted brand, it has also won over the hearts of many parents and more importantly, their children! Liquid error (sections/featured-products line 137): product form must be given a product