Between the ages of three and four, children become more skilled at using utensils, cutting with scissors, and drawing shapes and letters. Parents can encourage these skills by providing opportunities for children to practice using utensils during meal times and providing child-safe knives for cutting practice.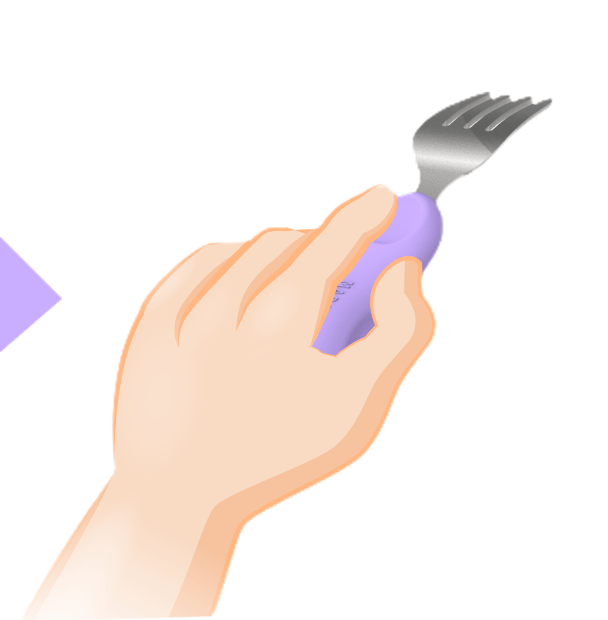 Marcus & Marcus easy grip cutlery set with ergonomic designs that feature finger indents on the handles.  This design provides excellent guidance for kids to hold the fork and knife properly, allowing them to apply pressure through their index finger when cutting.  This helps to improve their fine motor skills and hand-eye coordination.
Additionally, the handles are made of soft, textured silicone material that is easier for kids to grip comfortably, preventing the utensils from slipping or sliding during use.
Buy It Now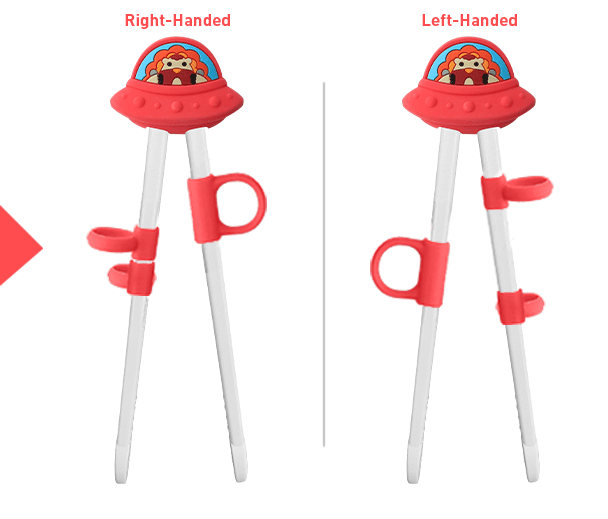 Learning to use chopsticks is another great way to enhance a child's fine motor skills. With Marcus & Marcus Kids Training Chopsticks, kids can be mastered in just one day.
These chopsticks are designed to fit both right-handed and left-handed toddlers. The adjustable rings provide support and can be customized to fit comfortably on each child's hand.
Additionally, the wider tips of the chopsticks make it easier for children to pick up food. The chopsticks are also easy to clean, as all parts can be detached.
Buy It Now